Do you use propane autogas to keep your Southeast Texas business on the move? If so, you've made the right choice—and not just for your wallet. By utilizing autogas in place of other on-road commercial fuels like diesel, you are improving the operation of your vehicles and even the air we breathe outdoors throughout our community. Because of these benefits and plenty more, Sandifer's L.P. Gas & Service Co., Inc. is proud to offer propane autogas to businesses in and around the Southeast Texas area.
If you use autogas for your business, you can count on Sandifer's to get the fuel you need—fast. For more information or to learn about converting your fleet from diesel, simply contact us here.
Propane Autogas Services
What Is Propane Autogas?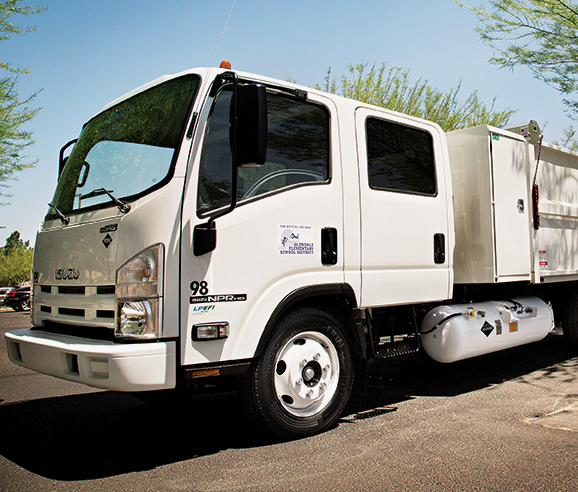 Autogas is a liquefied petroleum gas used to power vehicles and other commercial equipment, including generators. Compared to other common fuels used for transportation vehicles within our service area and throughout the nation, autogas is a leading environmentally friendly choice that is produced right here in the US. With that said, the fuel reduces CO2 exhaust emissions and dependence on foreign energy products.
Making the Switch from Diesel
If you have a fleet of vehicles that run on diesel, you know all too well the price associated with keeping them on the road. Propane autogas offers a more economical alternative in terms of price per gallon and operating efficiency. And since it's propane, you know it's clean for the environment and each vehicle's engine!